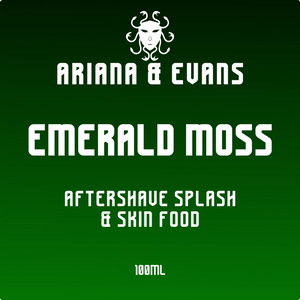 Emerald Moss was inspired by my old Irisch Moos. Sir Irisch Moos was a fougere masterpiece created by Mauer & Wirtz in Germany. It offered a somewhat green, very aromatic & fresh fragrance with citrus at the top, along with a wonderful soapy facet to the scent. It was so unique and ruggedly masculine. there really was nothing similar to my knowledge like this. I have used the cream sparingly over the years, because it's virtually impossible at this point to get. Several years ago, prior to making my own soaps, I had an artisan try to recreate this for me. It was not so close, however, it was still wonderful. My goal was to try my hand at creating a scent which would get as close as possible to the original. I think we hit it out of the park with Emerald Moss. I'm so pleased with this scent, I'm not wasting any time and introducing the matching fragrance in Extrait strength. This was created in-house and absolutely not a pre-blended fragrance or duplication.
Notes: Bergamot lemon, clementine, lavender, geranium, galbanum, coriander, clary sage, cedarwood, patchouli, oakmoss
Splash Ingredients:  Aloe Vera Juice, Vegetable Glycerin,  SD 40B Alcohol, Rose Hydrosol, Calendula Extract , Red Clover Extract, Chamomile, Plantain Leaves, White Willow Bark, Vitamin E, Caprylic Triglycerides ( combination of plant sugars and fatty acids derived from palm and coconut oils for silkier feel and as a natural preservative).