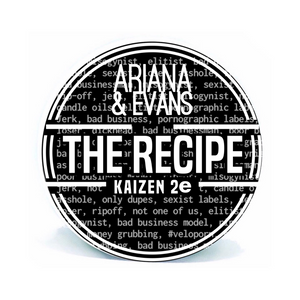 Many asked for an unscented version of K2e. Your wish is our command. The Recipe to our success is marching to the beat of our own drummer and sticking with what got us here. 
The best way to describe our brand and our unprecedented growth is the simple fact that we refuse to be like everyone else. We are untraditionally traditional. We could care less what others are doing and have no interest in being 'vanilla' and playing it safe. Our goal is to push the envelope, create new boundaries, create value and offer the best products in the industry. We are A&E/ The Club and damn proud of it.
The label is our response to the vocal few who aren't fans of what we do…that's ok. It means we're doing something right. 

Our unscented K2e soap is one of the only unscented tallow soaps without the stink. 


Kaizen 2e Ingredients: Stearic Acid, Beef Tallow, Aqua, Goats Milk, Potassium Hydroxide, Kokum Butter, Shea Butter, Beer, Castor Oil, Sodium Hydroxide, Glycerin, Manteca, Aloe Juice, Avocado Oil, Apricot Kernal Seed Oil, Lanolin, Agave, Sorbitol, Slippery Elm, Sodium Lactate, Xanthan Gum, Emu Oil, Hyaluronic Acid, Silk Amino Acid, Colloidal Oatmeal, Yogurt, Tussah Silk, Marshmallow Root, Fragrance