Cacao Lussuria
 is deliciously decadent without being overtly gourmand. This is truly a superb high-end, niche type fragrance scent with notes of: Coffee, cocoa, tonka beans, bitter orange, vanilla, dried fruit, wood notes and a slight hint of cognac & tobacco.
Try our matching splash with amazing longevity and superb scent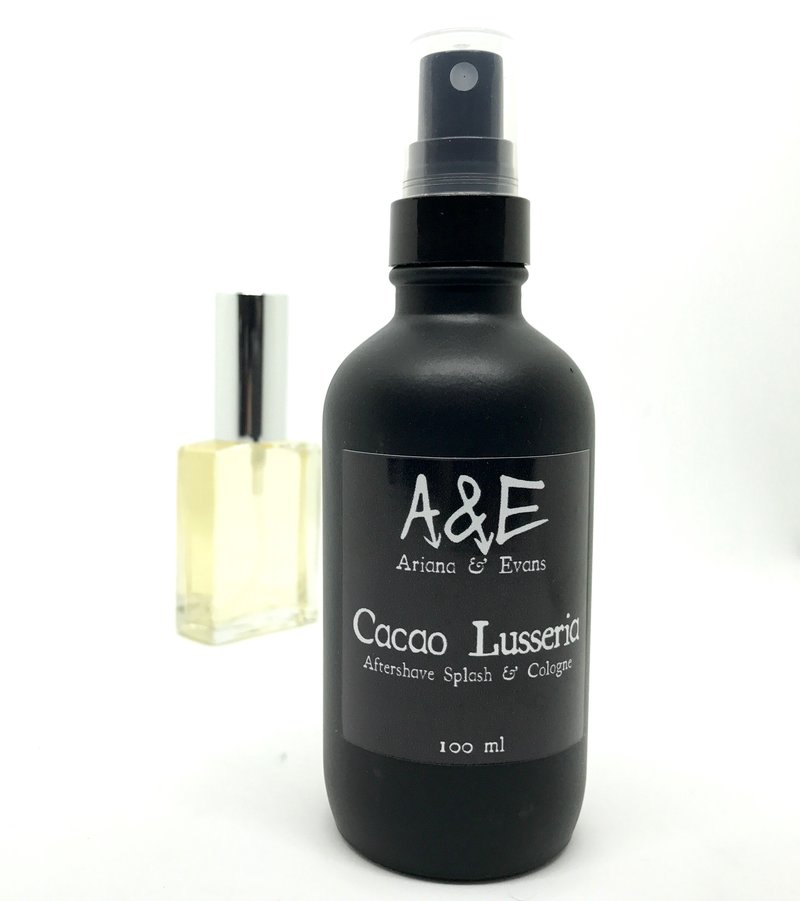 Ingredients: Aloe Vera Juice, Vegetable Glycerin,  SD 40B Alcohol, Rose Hydrosol, Calendula Extract , Red Clover Extract, Chamomile, Plantain Leaves, White Willow Bark, Vitamin E, Caprylic Triglycerides ( combination of plant sugars and fatty acids derived from palm and coconut oils for silkier feel and as a natural preservative)..