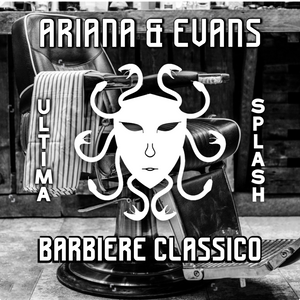 Our newest barbershop and we saved the best for last. This is a traditional barbershop with hints of rosemary, Spanish Cypress and more. This new sent is gorgeous and presented in our Ultima base.  


Scent notes: Calabrian Bergamot Orange blossom Rosemary Spanish Cypress Geranium Iris Talc Powder Coumarin Tonka Pink Pepper Bay Leaf Lavender White Musk Haitian 
Ingredients: Aloe Vera Juice,  SD 40B Alcohol, Rose Hydrosol, Vegetable Glycerin, Emu Oil, Calendula Extract , Red Clover Extract, Chamomile, Plantain Leaves, White Willow Bark, Vitamin E, Hyaluronic Acid,  Caprylic Triglycerides ( combination of plant sugars and fatty acids derived from palm and coconut oils for silkier feel and as a natural preservative).