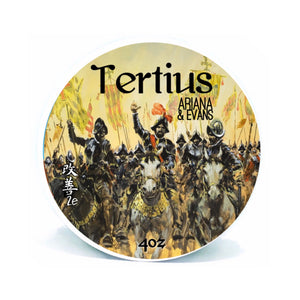 The primary notes are Leather, Tobacco & Oud, supported by a hint of Rose & Patchouli. This will be made in our brand new soap base, which has been recognized by many as one of the top bases in the industry. 
Notes: Bergamot, Leather, Oud, Tobacco, Rose, Patchouli, Sandalwood
Surrender of Breda by Velázquez, shows Ambrosio Spinola, commander of the Spanish Tercio receiving the keys to the city from the defeated Dutch general in 1625.
Kaizen 2e Ingredients: Stearic Acid, Beef Tallow, Aqua, Goats Milk, Potassium Hydroxide, Kokum Butter, Shea Butter, Beer, Castor Oil, Sodium Hydroxide, Glycerin, Aloe Juice, Avocado Oil, Apricot Kernel Seed Oil, Lanolin, Agave, Sorbitol, Slippery Elm, Sodium Lactate, Xanthan Gum, Emu Oil, Hyaluronic Acid, Silk Amino Acid, Colloidal Oatmeal, Yogurt, Tussah Silk, Marshmallow Root, Fragrance