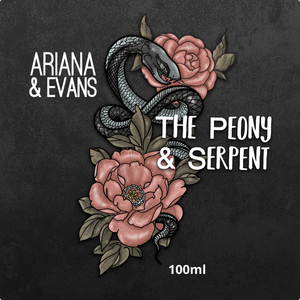 Ohhhhh Lordy….this is a good one.
This is another scent which I was working on throughout the summer. The peony flower is probably the most gorgeous flower I have seen or smelled. That being said, this isn't a floral, nope. This one is a very warm scent the saffron resin used is among the best you can find. If you're familiar with cashmeran, it's a beautiful inviting & warm scent. The scent is anchored with agarwood, sandalwood & patchouli. 
Notes: Saffron, cashmeran, carnation, peony, white pepper, agarwood sandalwood & patchouli.